Your Mountain Adventure Awaits
Start planning your summer vacation now
Stay longer, Experience more!
Book your first night and receive 30% off any additional nights
Travel Dates: May 30th to October 11th, 2021.
Includes  complimentary parking, complimentary Wi-Fi, a Best of Banff discount booklet and complimentary access to the Banff Local ROAM transit system.
Looking to do something different in Banff?
Take a look at our activity partners for sightseeing, rafting, horseback riding, and more.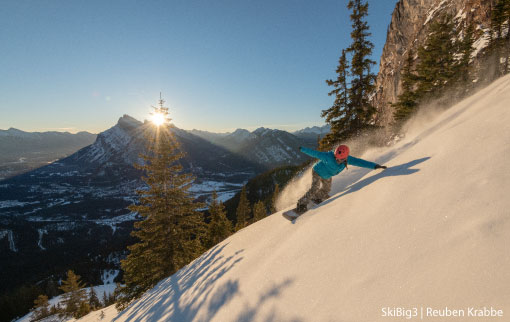 Already dreaming of powder days?
For a limited time only book amazing early bird discounts on Ski Packages
Book today for the Best Ski Package deals you'll see this season!
All packages are custom made to create your dream winter vacation
Travel Dates: Season open – May 22, 2022
Book By: August 31, 2021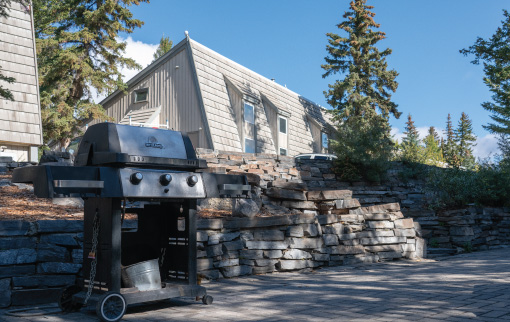 Tasty BBQ Special
Enjoy our Tasty BBQ Special at the Tunnel Mountain Resort!
From only $99 per person, this package includes:
A 1 night stay in a Superior Suite
2 x self-cook BBQ Packages including Keg steak, baked potato, caesar salad and dessert
Enhance your stay!
Here at Alpha Bistro, we believe a picnic is more than just a meal; it is the perfect adventure to disconnect from daily routines and reconnect with nature and loved ones. We've got a fantastic selection of tasty snacks for you to try!
And don't forget to ask us about our favourite picnic picks, we are excited to share some of our best-loved spots.
Picnic Box - Canadian Gourmet Pack
Including:
Selection of Canadian Cheese
Selection of Local Cured Meats
Market Fruit
Artisan Crackers
Cookies
Pickled vegetables and olives
Perrier Spring Sparkling Lemon
Cutlery & Napkins
Picnic for 2 People $49.95+tax
Picnic for 4 People $97.95+tax
Picnic Box - Sandwich Basket Pack
Including:
Selection of 3 Assorted Petit Sandwich on Freshly Baked Bread:
· Smoked Salmon & Brie Cheese on demi multigrain baguette
· Avocado & Falafel on Flour Tortilla Wrap
· Chicken & Dried Cranberries on olive demi baguette
Mini Fruit Skewer
Fresh vegetables with homemade dips
Assorted Mini Cheesecakes
Perrier Spring Sparkling Lemon
Cutlery & Napkins
Picnic for 2 People $49.95+tax
Picnic for 4 People $97.95+tax
You can add these picnic boxes as an Enhancement upon completing your online reservation. Otherwise, to add this item to your existing reservation, please contact our Reservations Department at 1 (866) 474-0427 or per email at reservations@banfflodgingco.com.
To purchase this product without having an upcoming reservation at Tunnel Mountain Resort, please contact Alpha Bistro directly at (403) 762-5531. We will need one day notice to have the picnic box ready for pick-up.