Tunnel Mountain Resort's latest update for guest information of COVID-19
Tunnel Mountain Resort has everything you need for a perfect Banff vacation. Our 105 unit resort in Banff National park has a wide variety of accommodations to suit every taste. The Tunnel Mountain Condos, Cabins and Suites are perfect for the family or a getaway with friends.
Complimentary wifi
Complimentary Banff Roam bus passes
Complimentary local calls
Complimentary parking
Condos with full kitchens and fireplaces
Safecation
Tunnel Mountain Resort is rated Super Safe in our Condo category. We understand that travelers have a higher expectation for cleanliness and health safety than ever before. Our SAFECATION commitment is to lead with hospitality practices that ensure the safety of our guests, our employees, and our community.
No contact arrival and departure
Your own kitchen and living space
Enhanced cleaning and disinfecting measures in line with AHS protocols
Exterior access to your guestroom
Located in quiet, spacious areas close to nature and away from crowds
Quick access to a variety of recreation trails
Friendly, knowledgeable staff with mandatory preventive education and training
Video Tour of Tunnel Mountain Resort
Tunnel Mountain Resort Map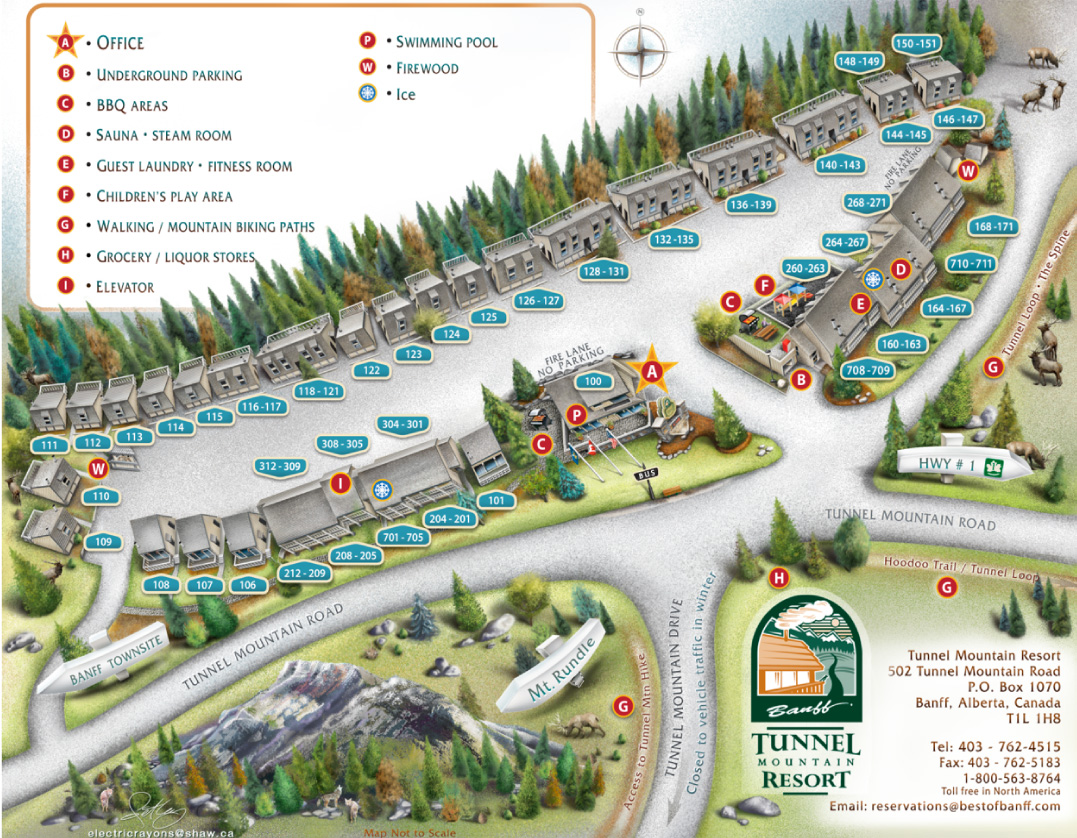 Tunnel Mountain Resort
502 Tunnel Mountain Rd
PO Box 1070, T1L 1H8
Banff, Alberta
1 (800) 563-8764
1 (403) 762-4515